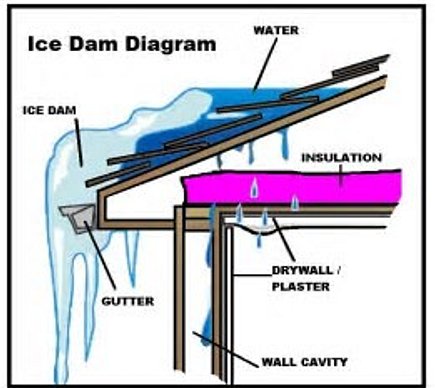 Services
As professional home inspectors, we strive to properly service our clients. We meet and exceed requirements in identify a home or building's condition and safety. All our home inspectors carry the appropriate insurance and home inspection licences.

RTD Home Inspections' in-depth inspection process includes a comprehensive visual examination of the property's physical structure and mechanical systems. It covers all the main areas of concern, from basement to rooftop, and our inspections and reports surpass the government requirements. Our inspection report is a detailed written report complete with photos on the property - not just a checklist, and include conclusions and recommendations based on our inspections. We also include supplementary material to help illustrate why a problem is a problem or how to prevent a problem.
Proud to offer Home Inspections, Termite Inspections, Radon Testing, Mold Testing, Gas line leak detection, Well & Septic inspections and Commercial Building Inspections. In Crooksville Ohio Zanesville Ohio Coshocton Ohio Frazeysburg Ohio Nashport Ohio Cambridge Ohio St Clairsville Ohio New Lexington Ohio Corning Ohio Columbus Ohio Reynoldsburg Ohio Pickerington Ohio Grove City Ohio Athens Ohio Lancaster Ohio Gahanna Ohio Westerville Ohio Logan Ohio South Zanesville Ohio Newark Ohio Utica Ohio Canal Winchester Ohio Dresden Ohio Mcconelsville Ohio Dublin Ohio Caldwell Ohio New Concord Ohio Worthington Ohio Gratiot Ohio Heath Ohio Hebron Ohio Buckeye Lake Ohio Somerset Ohio Pataskala Ohio Gratiot Ohio Easton Ohio Polaris Ohio Stockport Ohio New Philadelphia Ohio Dover Ohio Mount Vernon Ohio and all surrounding areas.
Winter will be upon us soon.
Is your home ready for the ice and snow? Thousands of
home owners are getting ready for winter by buying ice
melt, having their chimney's swept, and getting their
winter clothes out of storage. The real question is
what are they doing to get their house ready for winter?
One of the hidden risks to your home in winter time is
called ICE DAMING. Ice Dams are a pervasive and
damaging winter roofing problem typically caused
by a combination of poor attic or roof ventilation and
a warm attic space. This problem can be magnified with
clogged or poorly draining gutters. Avoiding or
preventing Ice Daming, can be done by making sure you
have adequate insulation and ventilation in your attic.